INVERLUSSA MARINE SERVICES ORDERS TWO HYBRID AQUACULTURE SERVICE VESSELS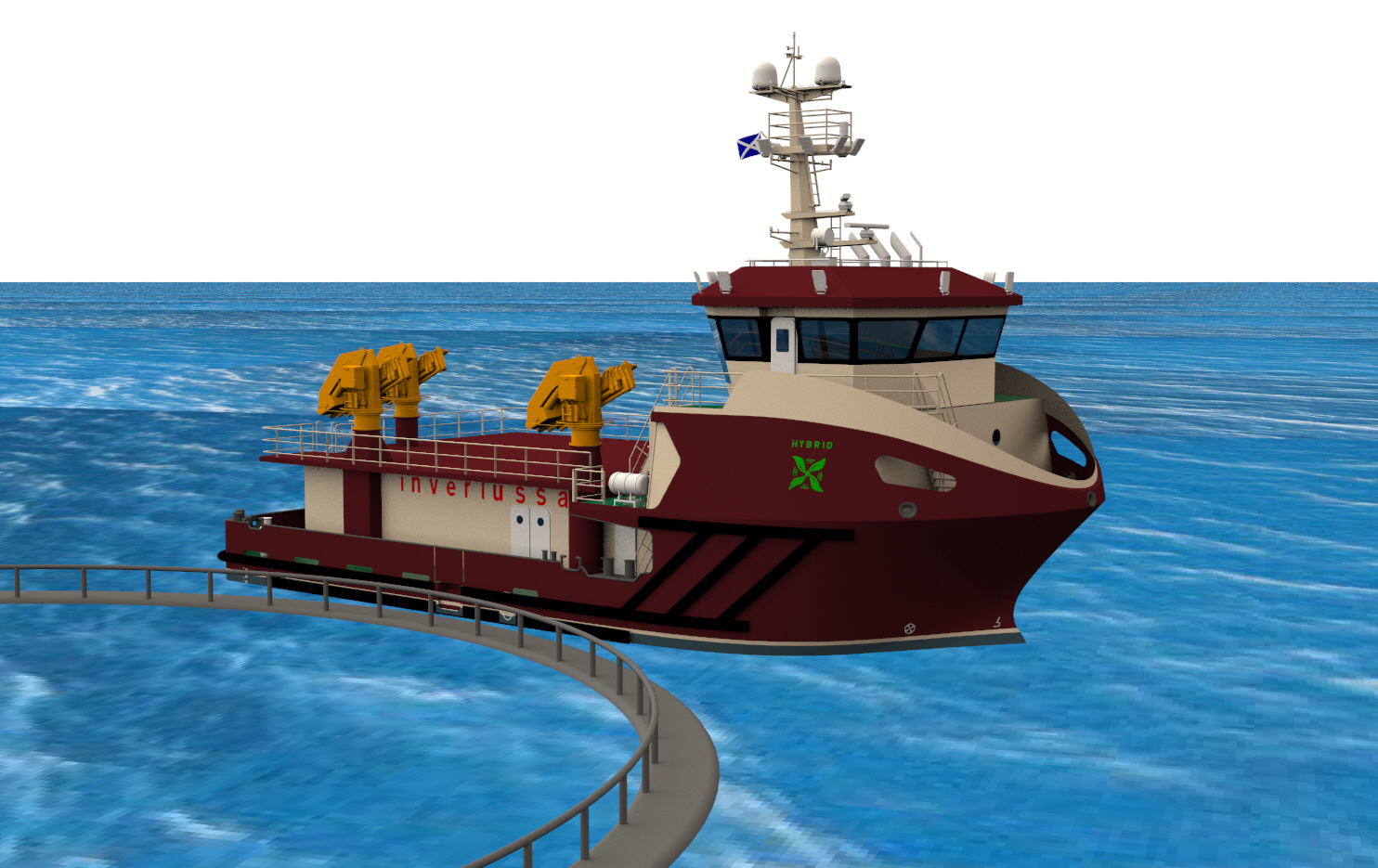 At the end of last year an order was placed for a 27mx13m aquaculture vessel, the contract was signed at the offices of Inverlussa Marine Services in Craignure, Mull. This week an additional sister vessel was ordered which will see the Inverlussa fleet reach 20 vessels later this year.
The first vessel will be named "Eloise Eslea" and will be delivered late September, with the second vessel (currently known as N023), being delivered late December. The company expects to recruit an additional 12 crew/staff which will take the company's headcount to 115 local employees.
The signing of these contracts marks the second and third vessels to be built for Inverlussa at the Holland based Nauplius Workboats. The first being the recently delivered 34m delousing vessel "Camilla Eslea" which is on a long-term charter to Mowi Scotland. Inverlussa have invested heavily in recent years in newly designed vessels; since March 2020 the Mull based company has taken delivery of 6 new vessels, designed and built specifically for Scottish Aquaculture.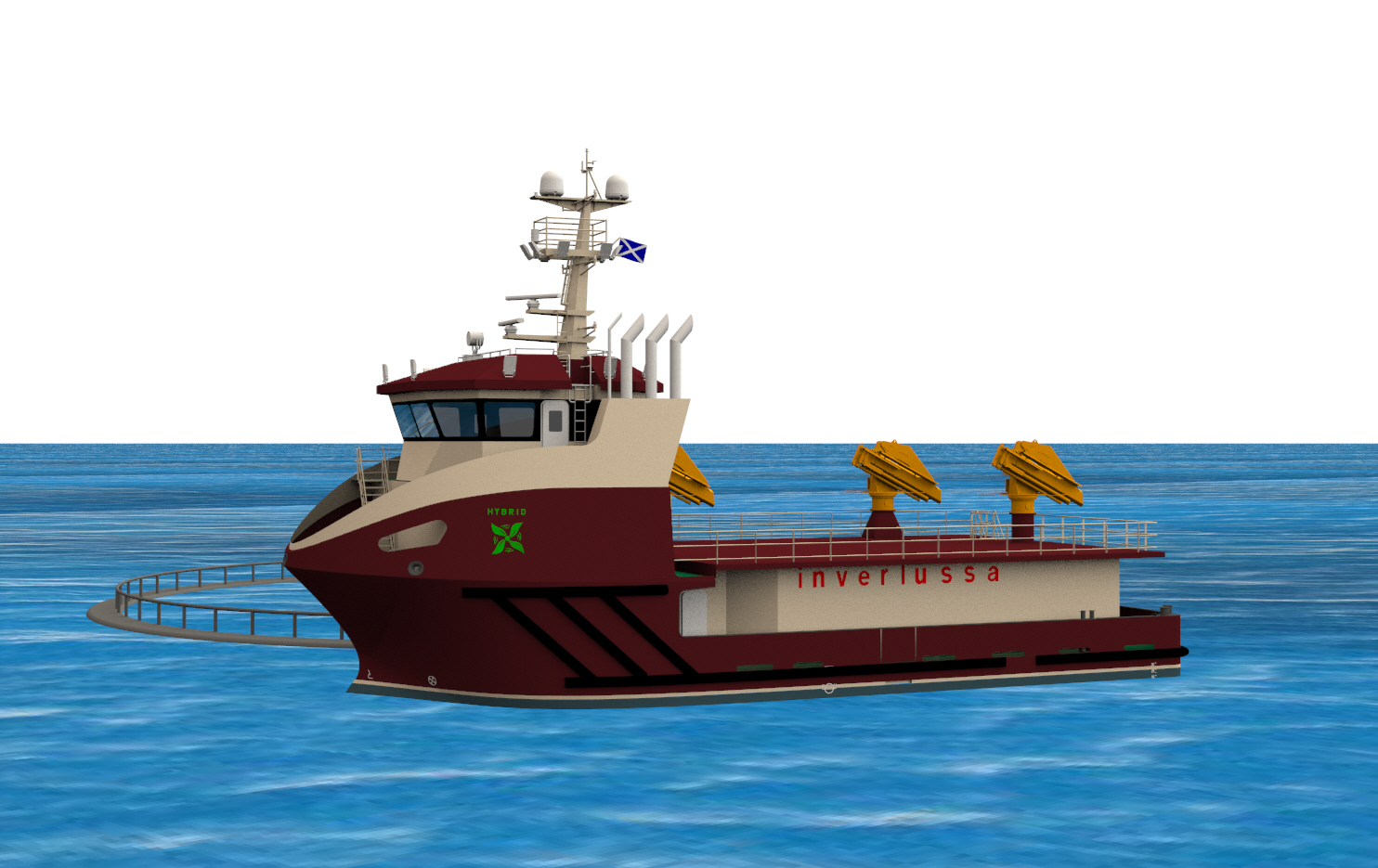 Ben Wilson, Managing Director: "We are pleased to work with Nauplius Workboats again after our positive experience with "Camilla Eslea", the vessel was delivered on budget and on time. As a business we want to be an industry leader, building a reputation as a leading and forward-thinking partner in the Scottish aquaculture sector. We aim to achieve this through continually reinvesting, innovating, and a strong focus on working with the most talented crew in the industry. This order for two newly designed Hybrid vessels show Inverlussa's commitment to delivering the best service to our customers."
The vessels have been designed with the latest technology, a high focus on crew safety & comfort as well as low emissions and incorporated with the latest fish welfare and high capacity delicing systems. The vessels have a diesel-electric propulsion system, thus ensuring optimum availability of power in every working condition, this also increases weather resilience. Furthermore, the inclusion of hybrid technology and cutting-edge battery technology enables the vessel to either use energy from the batteries, or store energy in the batteries when surplus energy is produced from the ship's generators. The reduced fuel consumption will in turn help drive down the operation costs for our customers.
Scottish Government Rural Affairs Secretary Mairi Gougeon: "I welcome this significant investment in the aquaculture supply chain by Inverlussa Marine Services which will safeguard existing jobs and create further skilled employment in our island communities. It also underlines the importance of the aquaculture sector to the rural economy."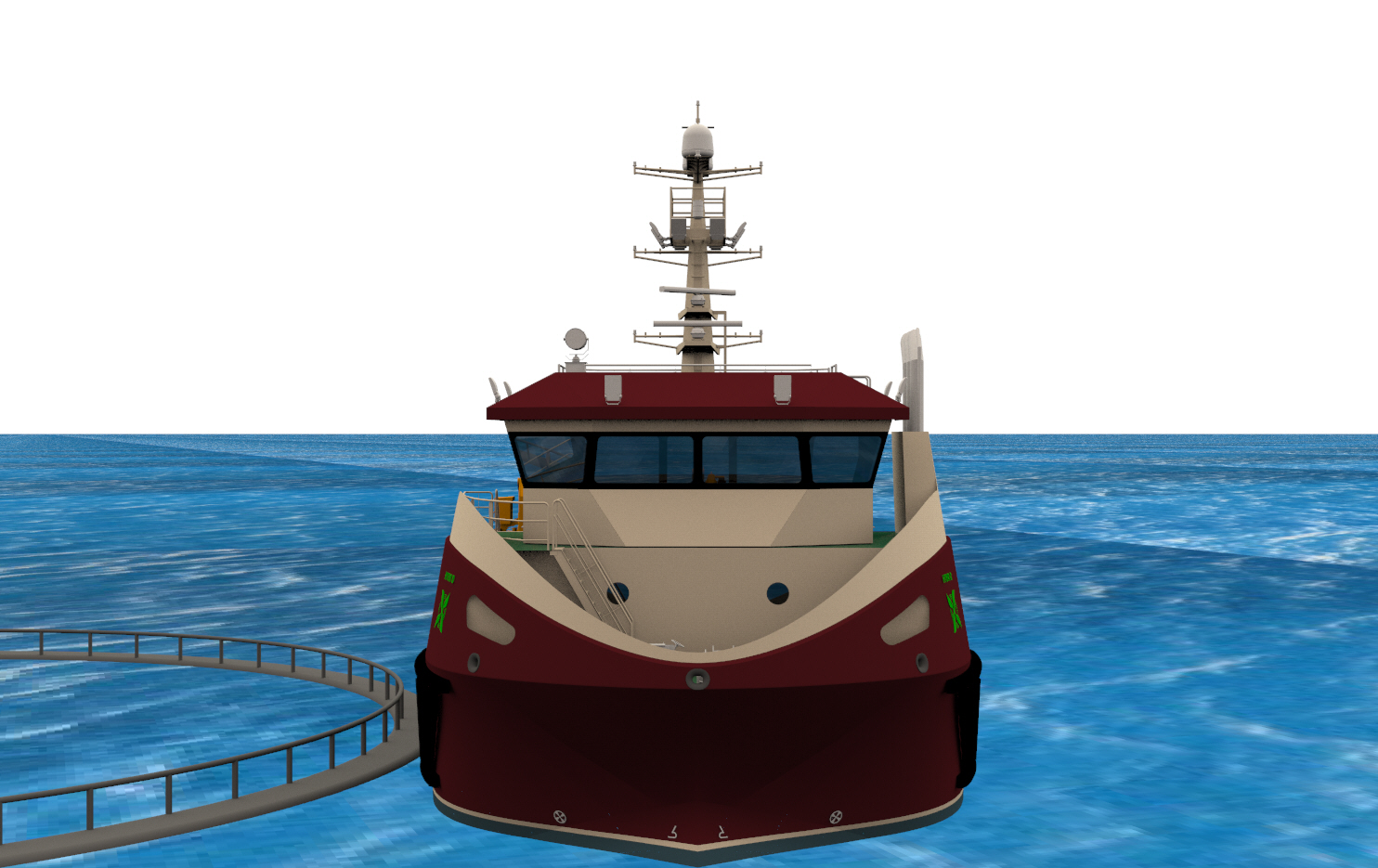 These vessels along with "Camilla Eslea" will be the first fish farm vessels in Scotland to use azimuth propulsion which enables the vessel to use full power in any direction allowing the ability to move in wind speeds which would normally not be possible with conventional vessels. Another major attribute is the Dynamic Positioning system allowing the vessels to remain stationary on any one position for long periods which is also a first within Scotland.
Gerrit Knol of Nauplius Workboats: "We are thankful and very proud to partner up with Inverlussa once more. For us as a designer and builder, the repeat order marks the pleasant and constructive cooperation we've had with Inverlussa Marine Services, resulting in the reliable and high-performing Camilla Eslea. The order for Eloise Eslea and N023 reflects the trust in our company and allows us to incorporate all we've learned from each other during the design and building of Camilla Eslea ".
Inverlussa was the first service vessel company in Scotland to take delivery of a fully Hybrid vessel last year when Laurence Knight was delivered from Moen Marin in Norway. In addition to this latest order, the company will also take delivery of "Geraldine Mary" a 21 metre semi-hybrid vessel from Macduff Shipyards in May this year.
Inverlussa are not new in using stored battery power to reduce fuel, noise and emissions. Existing vessels "Margaret Sinclair", "Naomi Jennifer" and "Grace Lamont" operate on batteries overnight while the vessels are on standby, this ensures that all living accommodation is fully heated and comfortable without any generators or shore power required.