INVERLUSSA CONDUCT SUCCESSFUL SEA TRIALS IN THE NETHERLANDS PRIOR TO VESSEL HANDOVER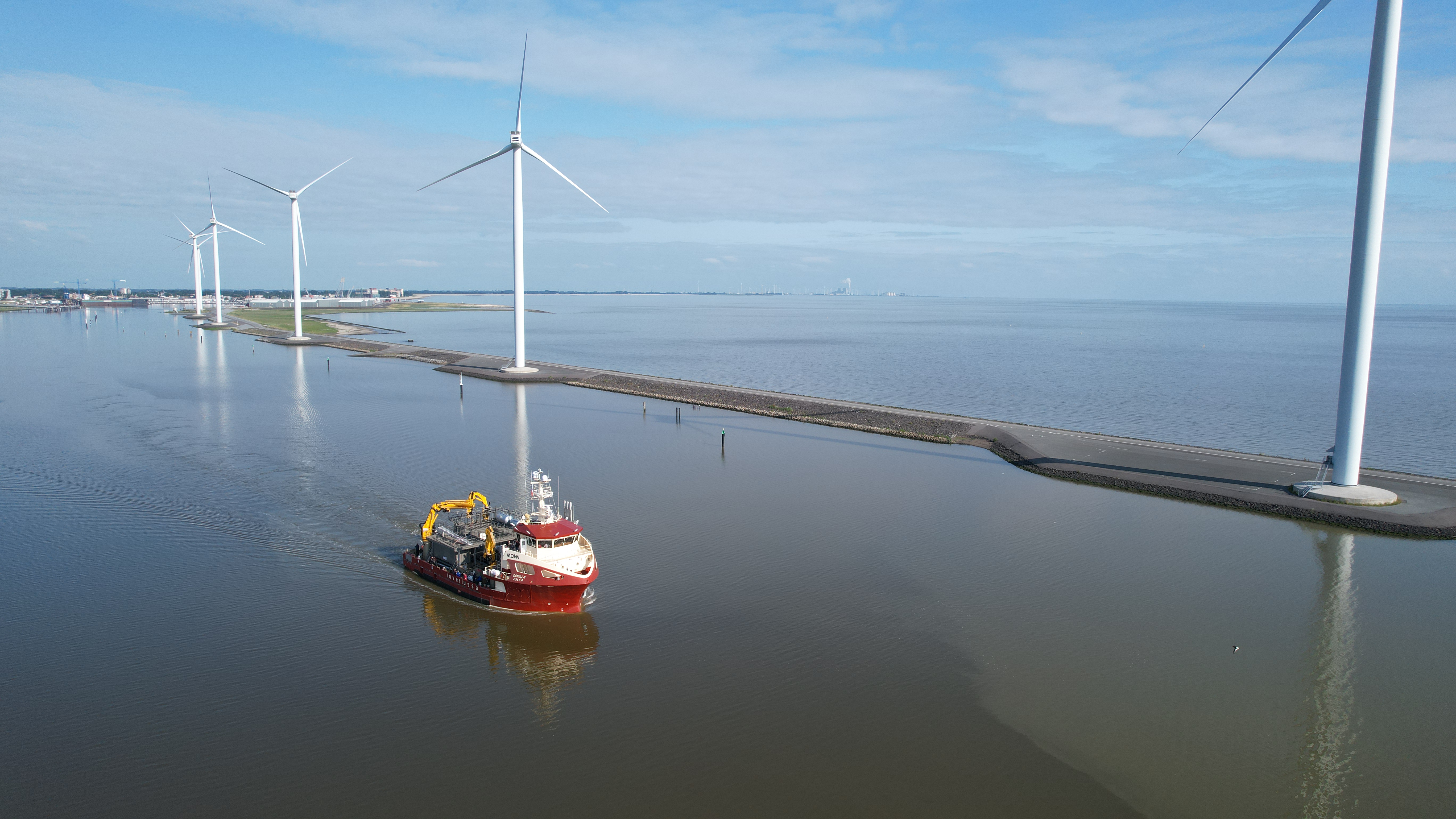 Following the completion of the vessel outfitting by Nauplius Workboats, the Camilla Eslea has successfully completed her sea trials at Delfzijl in the Netherlands.

This step marks an important milestone for Inverlussa as it is the first vessel they have constructed and operated that is out with the MCA Workboat Code (over 200 GRT and longer than 24m) and be classed to Lloyds Special Service. The treatment equipment, as well as the Azimuth propulsion system, will be powered fully by a diesel-electric power system to increase the vessel's efficiency and flexibility. The ship has been designed with dynamic positioning to enhance manoeuvrability and operation of the vessel at the salmon cages. Accommodation onboard has been finished to a high standard achieving "Crew Comfort 2" Class Notation, this ensures comfortable and quiet living conditions for the Inverlussa crew and technicians in six cabins. This investment highlights the growth, aspirations and success of the company.

This new vessel has helped to create 13 new Scottish jobs within Inverlussa taking the total number of employees to 100 mainly based within the Highlands and Islands. This further highlights the importance of fish farming to rural Scotland and its delicate economy.

Camilla Eslea has a twin-line Thermolicer incorporated into the hull and structure of the vessel to utilise the space rather than being retrofitted on top of the deck. This streamlined design increases fish welfare whilst also being the highest capacity Thermolicing vessel available to date giving a capacity of around 300t/hour.

Whilst the vessel has been completed, there will be a few weeks required to complete the fitting and commissioning of the treatment equipment before the vessel will depart the Netherlands. Once the vessel returns to Scotland it will fulfil its 5 year contract with Mowi Scotland, servicing all of their sites on the west coast.