INVERLUSSA LAUNCH THEIR PIONEERING 35M THERMOLICER VESSEL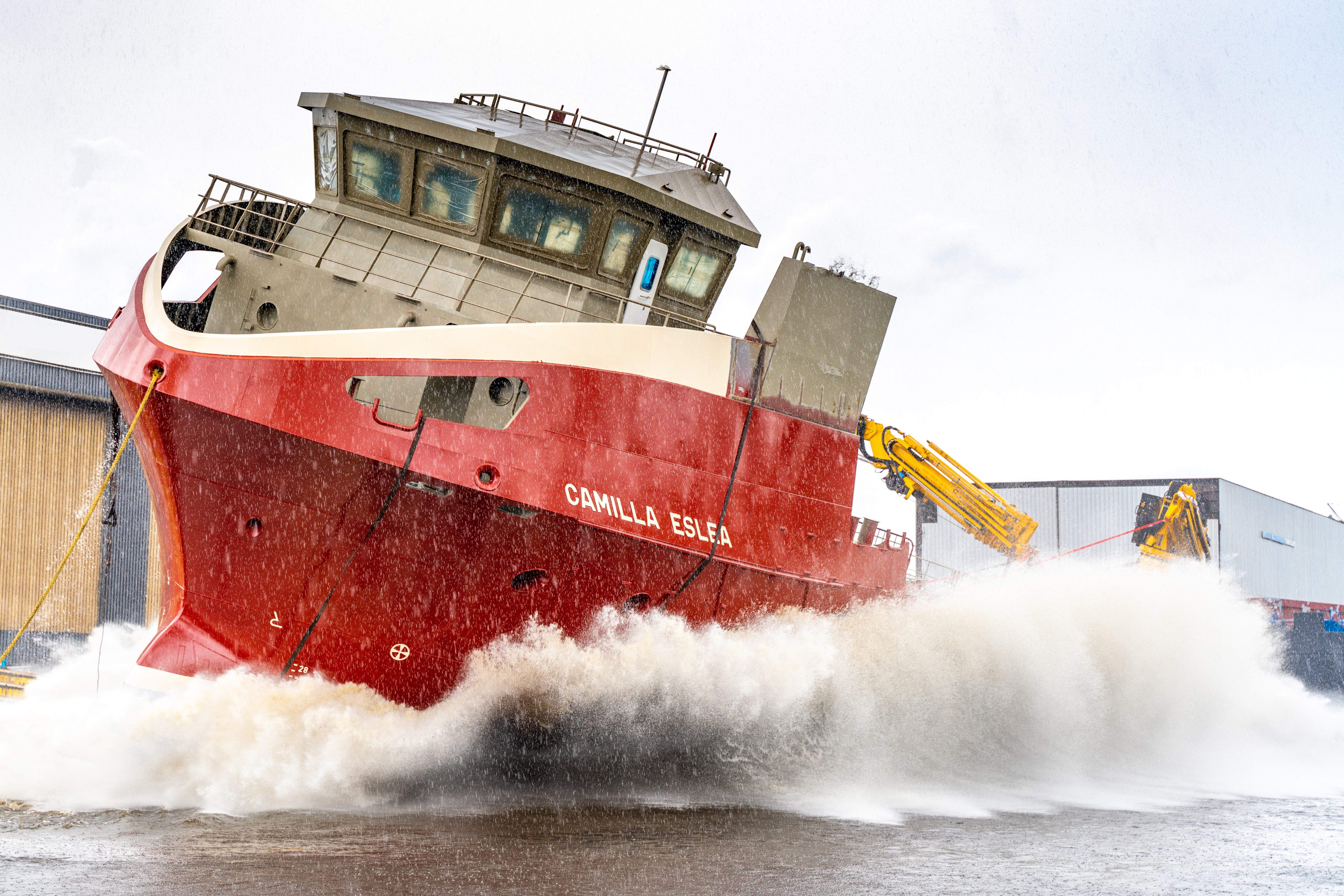 Inverlussa Managing Director, Ben Wilson was present in Groningen to witness the launch of their newest vessel, Camilla Eslea. The Hull had been constructed at the GS Yard in Waterhuizen, Netherlands on the outskirts of Groningen where a sideways dynamic launch was conducted on 3 May 2021.

A video of the launch can be viewed here: https://www.youtube.com/watch?v=dHIpS5-n7uw

Following the launch, the vessel was towed along the canal into Nauplius Workboats wharf inside Groningen where the vessel will continues its outfitting.