QHSE
Our company policy is to continue to achieve accreditation in all fields relating to our industry and to offer our employees the best possible working conditions.
We have been ISO 9001 accredited since 2011, which was upgraded to the latest ISO 9001:2015 in 2017. The company gained OHSAS 18001 in November 2016 which was upgraded to ISO 45001 Occupational Health and Safety Management System in October 2018. ISO 14001:2015 Environmental Management System was achieved in March 2018 (click links for certificates).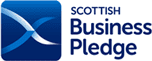 Policy Statements
Health and Safety

Safety is a core value within Inverlussa and is paramount in every aspect of our business. The Directors are committed to the effective management of health and safety across the company and recognise their responsibility to deliver a safe working environment for all.
In addition to complying with all relevant health & safety regulations and industry codes of practice, the company's Safety Management System sets out detailed procedures and reporting systems to cover all aspects of health and safety, for both employees and third parties. Risk Assessments, which are under constant review, must be followed at all times and the appropriate PPE is provided to all employees and visitors.
---
Alcohol and Substance Abuse

Our employees operate in a challenging environment where issues of health and safety are of critical importance and we enforce a policy of strict zero tolerance with regard to alcohol, drugs and substance abuse. Such misuse not only affects the health, safety and welfare of the individual concerned but also others around them. We require all employees and contractors to attend work in a fit and appropriate state and undertake their duties free from the effects of alcohol or drugs. Other than relevant prescribed medication, possession of alcohol or drugs at work, or being unfit due to their effects, will in every case be subject to the relevant disciplinary procedures including dismissal.
---
Environmental

We are committed to leading the industry in minimising the impact of our activities on the environment and to comply with all relevant regulations and industry standards. Employees are made aware of environmental issues and we enlist their support in evaluating operations and ensuring they are as efficient as possible.
Waste disposal procedures are in place, in addition to actively promoting recycling both internally and on third party sites. The company will measure its impact on the environment, set targets for ongoing improvement and respond immediately to any changes to legislation.
---
Social Media Policy

Client confidence in our professional, competent and confidential handling of communications is of paramount importance to Inverlussa Marine Services. We recognise the need to maintain high levels of trust with clients, contractors, external bodies and employees.
Our official interfaces and communications reflect this. In addition, in a modern world where social media play an increasing role in communications, all employees are expected to behave appropriately and our protocols include:
No posting of comments, photos or video content regarding any aspect of the business operations, onshore or offshore, of Inverlussa Marine Services, it's clients, contractors or employees.
Employees must not discuss any aspect of Inverlussa Marine Services business and operations with any external media without specific approval of Inverlussa Marine Services management.
---