INVERLUSSA'S EXPANSION BOOSTS SCOTTISH SHIPBUILDING WITH 2 NEW VESSELS
Inverlussa confirms it will be building 2 new vessels in 2019 to support the Scottish Aquaculture sector.
The 2 vessels have been designed by Macduff Ship Design in collaboration with Inverlussa and will be built by Ferguson Marine Engineering at Port Glasgow. The 21m workboat is due to be completed by January 2020 and the larger 26m multi-role treatment vessel will follow by June 2020.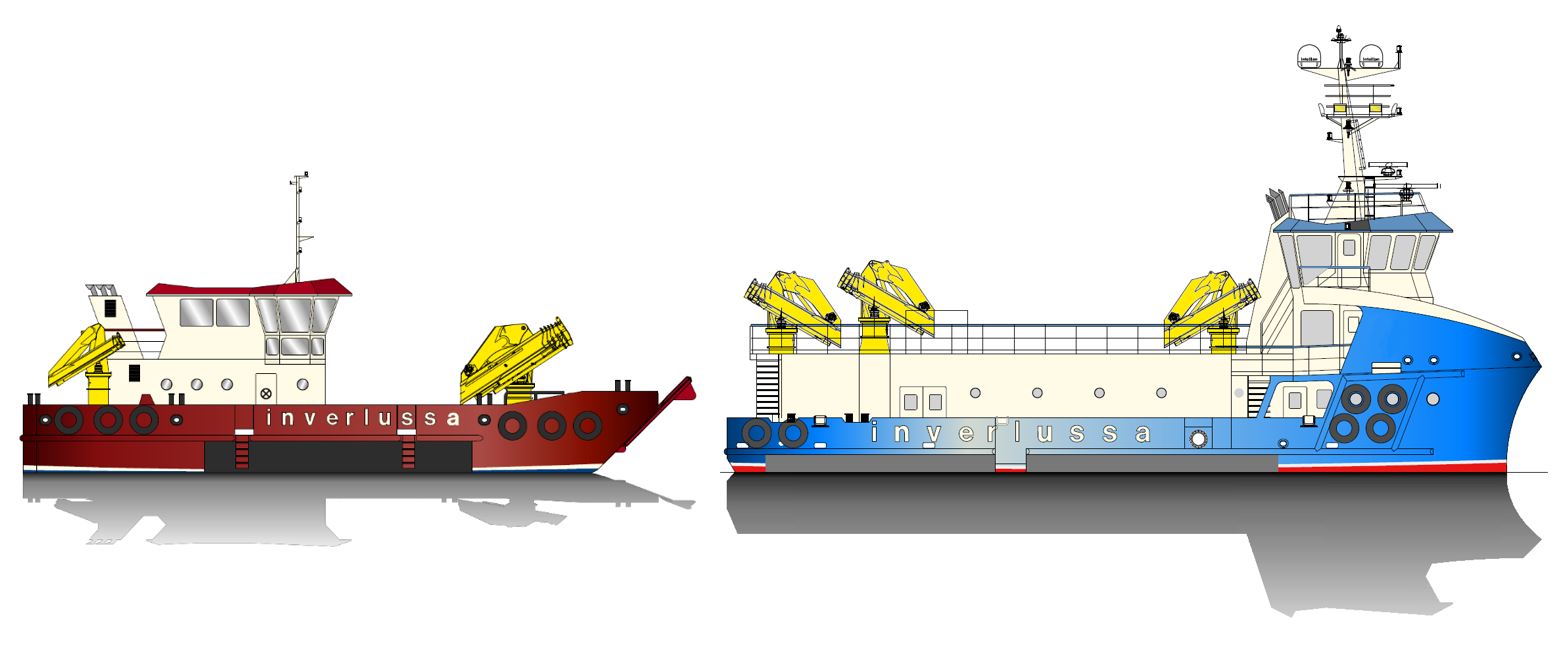 The 21m vessel has been designed specifically for multirole mooring and grid work, along with general site services. The 26m vessel has an innovative design featuring 2 decks, offering greater flexibility and higher utilisation to perform mechanical treatments as well as sitework tasks. It is being built for a long-term charter with one of the largest salmon producers in Scotland.
Ben Wilson, Managing Director, commented "We are delighted to announce this investment, to enable us to provide the vessels and services that our clients demand in the growing and competitive aquaculture sector, while also creating more employment within the company." Douglas Wilson, Director, added "We are looking forward to working with Fergusons and extremely happy that these vessels will be built in Scotland."