INVERLUSSA MARINE SERVICES AND SKYSPECS COMPLETE GERMAN NORTH SEA WIND FARM INSPECTIONS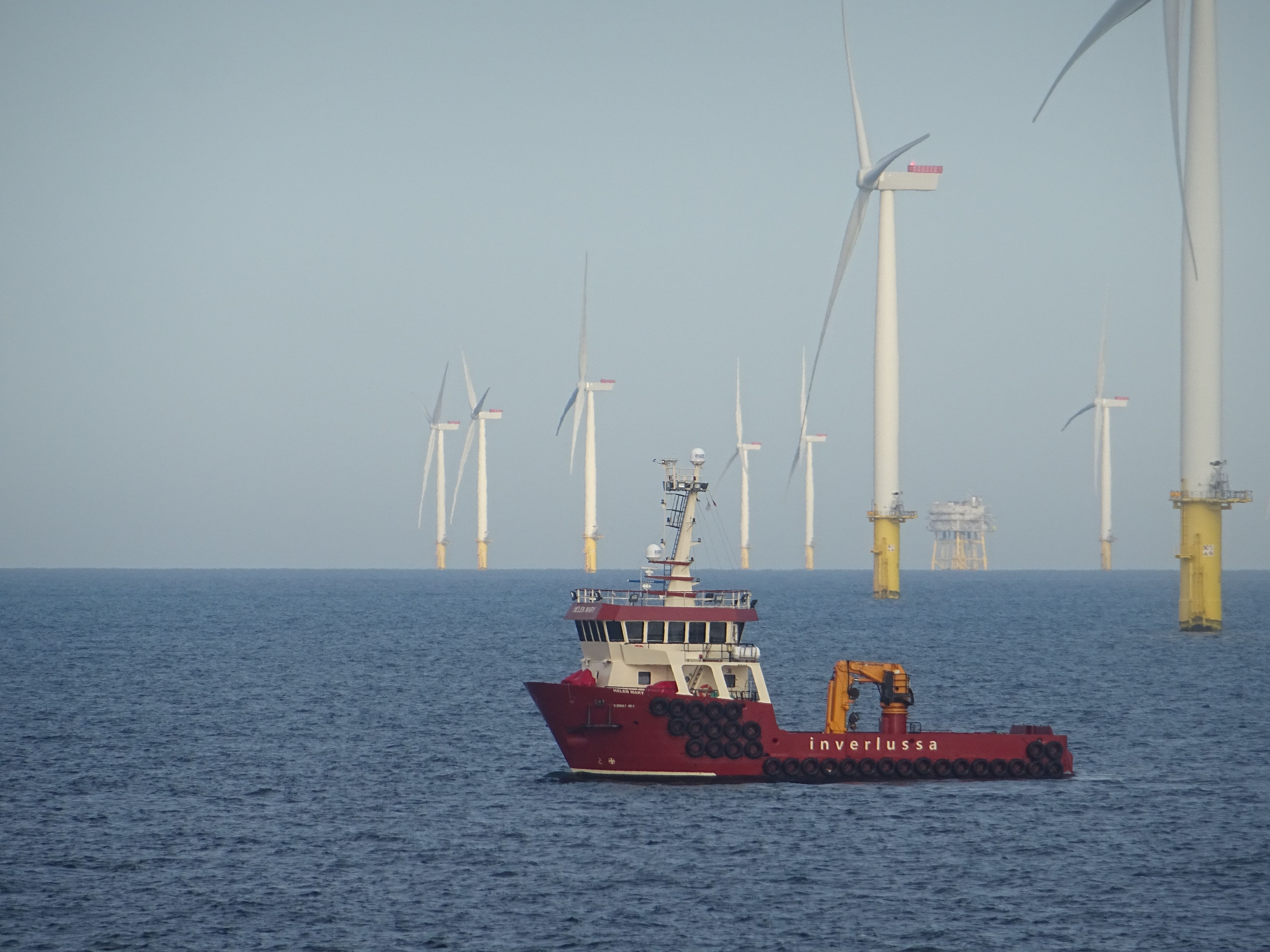 The multi-role vessel Helen Mary has just completed a 3-month contract for SkySpecs, providing a modern support vessel for their fully autonomous drone operations in the German and Dutch North Sea sectors.
Helen Mary was particularly suitable for this project, as she was built to BV Unrestricted Navigation Class, specifically for operation on wind farms further offshore, with accommodation for additional crew and passengers and a large aft deck.
The vessel was used as a platform to allow SkySpecs' drones to perform inspections of the wind turbines and blades, to produce health reports and highlight any defects on the units. Over the period, the Skyspecs team successfully inspected 5 sites, for 3 different clients.
Inverlussa were working alongside Offshore Turbine Services who assisted in the operational management of the project.
Carlos Martinez Rodriguez, Operations Project Manager for SkySpecs Europe, said, "We would like to thank Inverlussa and OTS team and crew members for their tremendous support during this campaign. Skyspecs performed autonomous offshore inspections for an unprecedented 1400 MW of aggregated power. The Helen Mary allowed us to deliver outstanding expediency due to its efficient fuel consumption and spacious accommodations, allowing the team to remain at sea for weeks at a time. OTS' operational assistance during the coordination and operation of the campaign was extremely professional, timely, and supportive."

(Inverlussa Marine Servuces https://www.inverlussa.com/ )
(Drone inspection videos https://skyspecs.com/)
(Offshore Turbine Services https://www.offshoreturbineservices.co.uk/)