INVERLUSSA RECEIVED THEIR SECOND NEW BUILD VESSEL OF 2020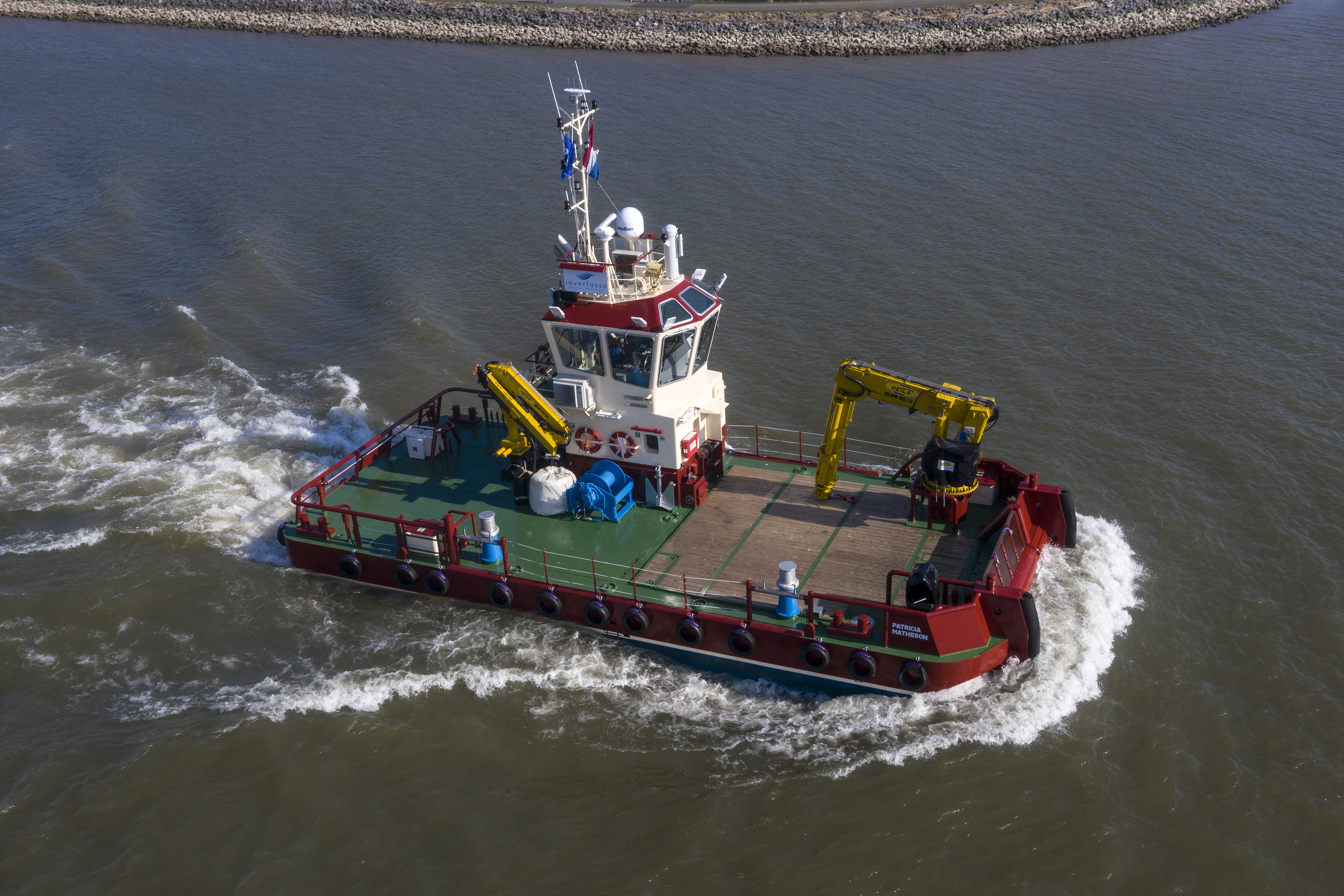 The "Patricia Matheson" is a 1908 Multicat designed and built by Damen Shipyards in the Netherlands. It was ordered in October 2019 and was delivered at the end of March 2020. The stock hull was developed and built to include a number of Inverlussa specific requirements that were integrated into Damen's standard design.
Her main engines produce 1200hp giving a bollard pull of 14.8tons. She is also well equipped with a forward 80t/m and an aft 10t/m crane. Also on deck, to assist with anchor handling, is a 15t Macduff main winch.
The vessel is named after the sister of Company Director Douglas Wilson. She will strengthen Inverlussa's vessel portfolio as being a small powerful vessel that will be ideal for the company's growth into the mooring grid installation and inspection market. The company has been expanding in this field over the past 12 months and will now have 3 vessels engaged in this activity.
Ben Wilson, Managing Director said; "We enjoyed working with Damen on this project. Their Multicats are renowned around the world and when the right opportunity arose we were delighted to partner with them. The Patricia Matheson will strengthen the breadth of services that we can now provide to our clients in Scotland and further afield."
The Patricia Matheson will be the 12th vessel that Inverlussa operate, this will increase to 13 upon the launch of the Kallista Helen later this year.