INVERLUSSA SECURE THE TREBLE IN ISO ACCREDITATIONS
Inverlussa can now add ISO 14001:2015 Environmental Management System to their list of accreditations. This will complement the 9001 Quality System and 18001 Health and Safety System they have been operating for a number of years.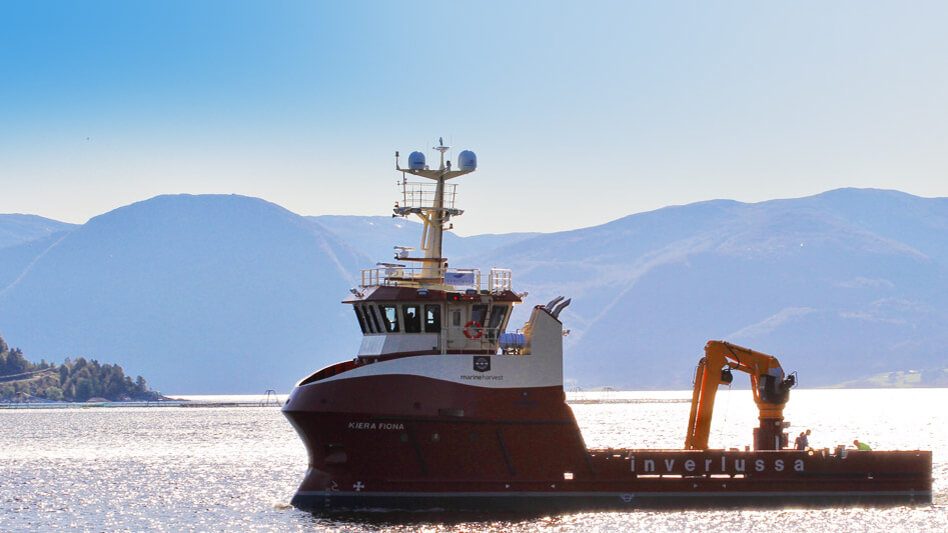 The new accreditation verifies that Inverlussa meets international standards for its compliance with environmental legislation and regulations.
It dictates how we operate as a company. Engine efficiency and emissions are considered during the construction phase and then followed up with detailed planned maintenance systems to keep equipment in good condition. Waste management plans guide on how items are sourced, used, recycled or discharged in a traceable, environmentally friendly way. An operations manual has been produced to give guidance on how a number of routine tasks are to be performed; including bilge/ballast water management, biological disinfection on aquaculture sites and emergency response plans.
Ben Wilson, MD, said "It's great for the company to achieve this final ISO accreditation. It shows that we are striving to be a leader in our industry. Holding 14001 is a requirement in the offshore renewables sector and this was a logical step for us to take, but it is pretty ground-breaking in the aquaculture workboat sector where this will distinguish us from our competitors. Customers can take confidence that all Inverlussa vessels under their charter are operating to strict standards, to protect the environment as much as possible."
A copy of our certificate can be viewed here.