INVERLUSSA MARINE SERVICES INVESTS IN TWO NEW SHIPS
The Mull based company, Inverlussa Marine Services, takes delivery of their second vessel the Kiera Fiona, from Norway's Havyard, the first vessel, the Gina Mary, was delivered in May this year.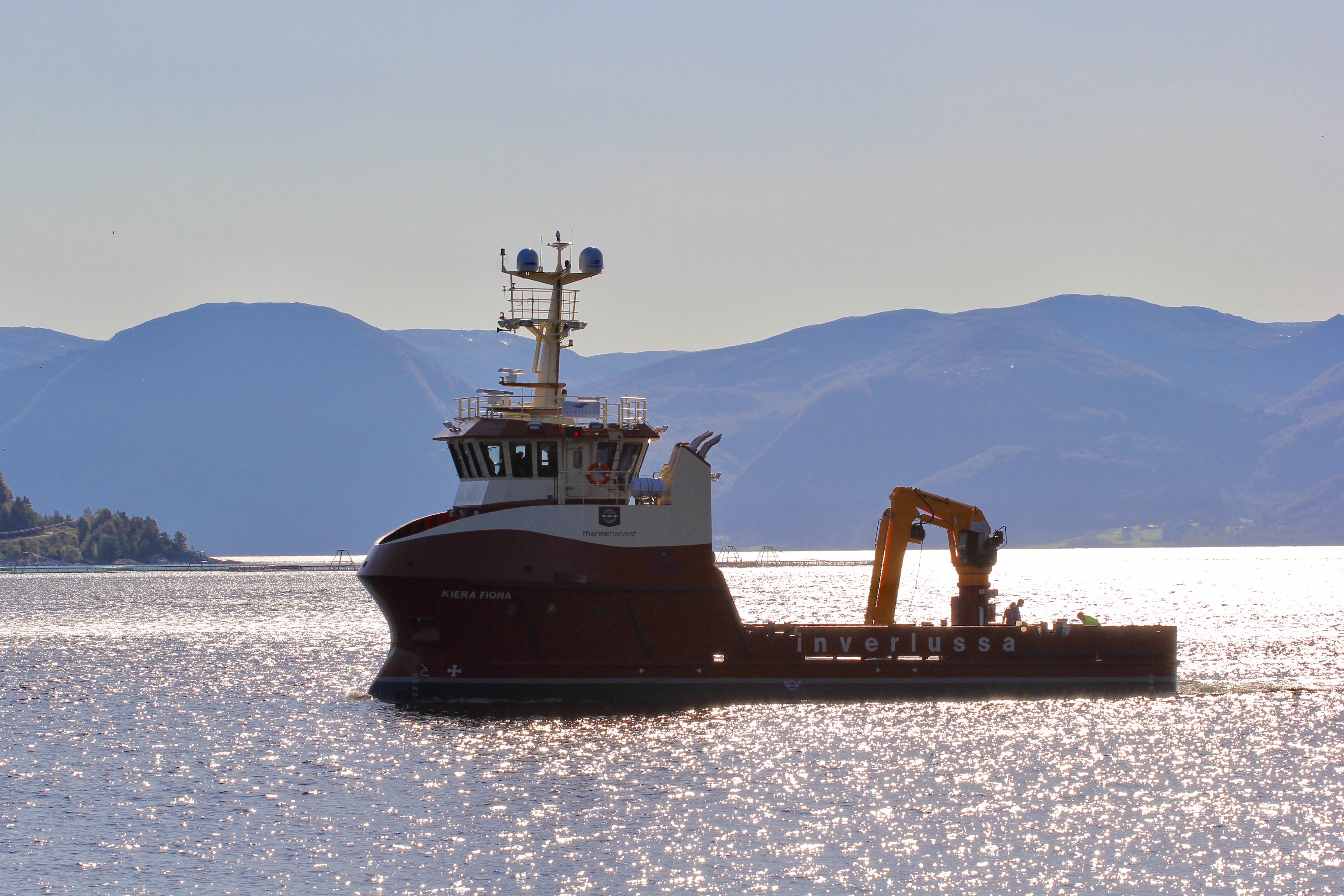 These Aquaculture Support vessels, were designed by Macduff Ship Design in Aberdeenshire and built by Havyard Ship Technology in Norway, increasing the Inverlussa Marine Services fleet to 11 vessels.
Following years of experience operating in this sector, each ship was uniquely designed for the aquaculture market, to the meet the ever-changing technology within the market and to anticipate future demand.
Both these vessels will be operating on contracts for Marine Harvest Scotland, supporting the 49 sites owned and worked by the world's largest producer of farmed salmon. Their main duties will be to assist with fish treatments and general site work activities.
Ben Wilson, Managing Director, said: "When we made the significant investment in these ships, we had no contracts for them to fulfil, however, it was an important time for us to invest in a growing sector and shows our confidence in fish farming in Scotland. We are delighted to be working with Marine Harvest."
"Fish farming continues to be a success story in Scotland but there are a number of challenges in modern fish farming. As providers of services in this sector, we need to keep pushing ahead otherwise we will be left behind. Being a family business, we have always been focused heavily in reinvesting, whether that be in our crew or the vessels. These two new ships will enable us to steer through any future changes and developments in this sector."
This is the first time that Inverlussa Marine Service has used ship builders outside Scotland to build their vessels.
Ben Wilson added: "We would normally use Scottish ship designers and builders, but when we spoke to them last year, they were so busy that they couldn't meet our timescales. This afforded us the opportunity to buy from the world-renowned shipbuilders, Havyard in Norway, using the designs by Macduff in Aberdeenshire and we are delighted with the results. The Gina Mary has already been active during the summer months and the crew love working on such a fabulous ship. We are now looking forward to getting the Kiera Fiona into operation."